EXPERIENCING ANY ONE OF THESE……..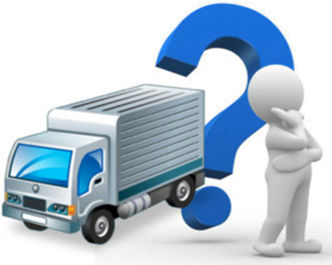 Excuse always "too much traffic"?
Customer deliveries not arriving on time?
THEN YOU NEED A GPS TRACKING AND FLEET MANAGEMENT SYSTEM
Our system will help you increase your fleet efficiency, while at the same time decreasing operating expenses of your fleet. You can  see all your trucks' real-time locations, and receive automatic reports about your fleet's activities.
Your entire fleet is accessible from any computer, tablet or phone in the world.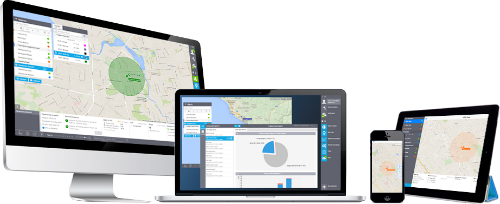 RECEIVE CRITICAL INFORMATION IN REAL-TIME

REAL-TIME LOCATION
Always know the location of your trucks

SPEED
Know which of your vehicles are speeding dangerously

DELIVERIES
Know the status and arrival times of your deliveries

REPORTS
Automatically receive vehicle reports

GO MOBILE
Access your fleet on your smartphone
SHARE INFO
Share fleet info with your colleagues anywhere

FLEET MAINTENANCE
Schedule fleet preventive maintenance activities

ALERTS
Be alerted of activities such as idling or parking

Stop wasting your time on the phone locating your drivers

Make sure your drivers stay on task and reduce travel time

Reduce your vehicle operating expenses including fuel

Vehicle location and alerts sent to you in real-time

AFFORDABLE
Our GPS tracking system is very affordable, monitor in real-time your vehicles in your fleet for just a few pesos per day

REDUCE EXPENSES
Most clients save at least 10% – 23% of their vehicle operating costs, much more than the cost of our system

INCREASE EFFICIENCY
Increase the efficiency of your fleet by more than 15% with our GPS tracking and fleet management system
IT'S SIMPLE TO GET STARTED IN 3 EASY STEPS

CHOOSE GPS TRACKER
Our GPS tracking experts will assist you in selecting the right GPS trackers for your vehicle, truck, van, motorcycle, etc.

INSTALLATION
Our professional technicians install (hide) in about 45 minutes a small GPS tracker in your vehicle

START MONITORING
Use your login credentials and start monitoring your fleet in real-time on computer, tablet, or smartphone
Ready to take the next step?
To set a meeting for a FREE demo at your office or if you have more questions:
(02) 8.404.1188 | 0906.353.1975 | 0999.838.6184